---
Yamaha KX88 Midi Controller
---
This keyboard is serious business - you'll know what I mean as soon as you try to pick it up. The Yamaha KX88 "MIDI Master Keyboard", released in January of 1985, is a high end programmable MIDI controller that oozes with utility and style. Its weighted keybed, incredibly solid construction, and groundbreaking programmability are features lauded among by those blessed enough to play one. This is a keyboard "tuff enuff" to handle anything a professional musician can throw at it, whether it be production or performance.
The KX88 has 88 weighted keys with velocity and aftertouch sensitivity, as well as 2 assignable control wheels and 2 assignable pedal jacks. It also has 4 sliders, 2 toggle switches, and 5 momentary switches, all of which are MIDI assignable within the keyboard. There are also 32 patch selection/function buttons split between two banks, which can be used to switch between sounds/patches in performance mode and used as function buttons when programming the keyboard. The keyboard weighs somewhere around 60 pounds (!!!) which makes it feel closer to an actual piano but also makes it more difficult to move from place to place.
An advertisement from the September 1985 issue of Electronic Soundmaker (courtesy of muzines.co.uk)
The design of the keyboard is in line with the rest of the "X Series" products, some of which can be seen in the magazine advertisement above. This line of products could be used together to create a powerful and modern music production studio.
When the KX88 was released, the synthesizer market was evolving fast, with the proliferation of MIDI compatible devices introducing greater ease of access to powerful music creation tools. Yamaha's patent on FM synthesis in this era gave their products their own unique character and appeal, and the use of Yamaha products quickly became popular in music of all kinds. Groups like the Chick Corea Elektric Band and Casiopea prominently featured Yamaha instruments in both production and performance.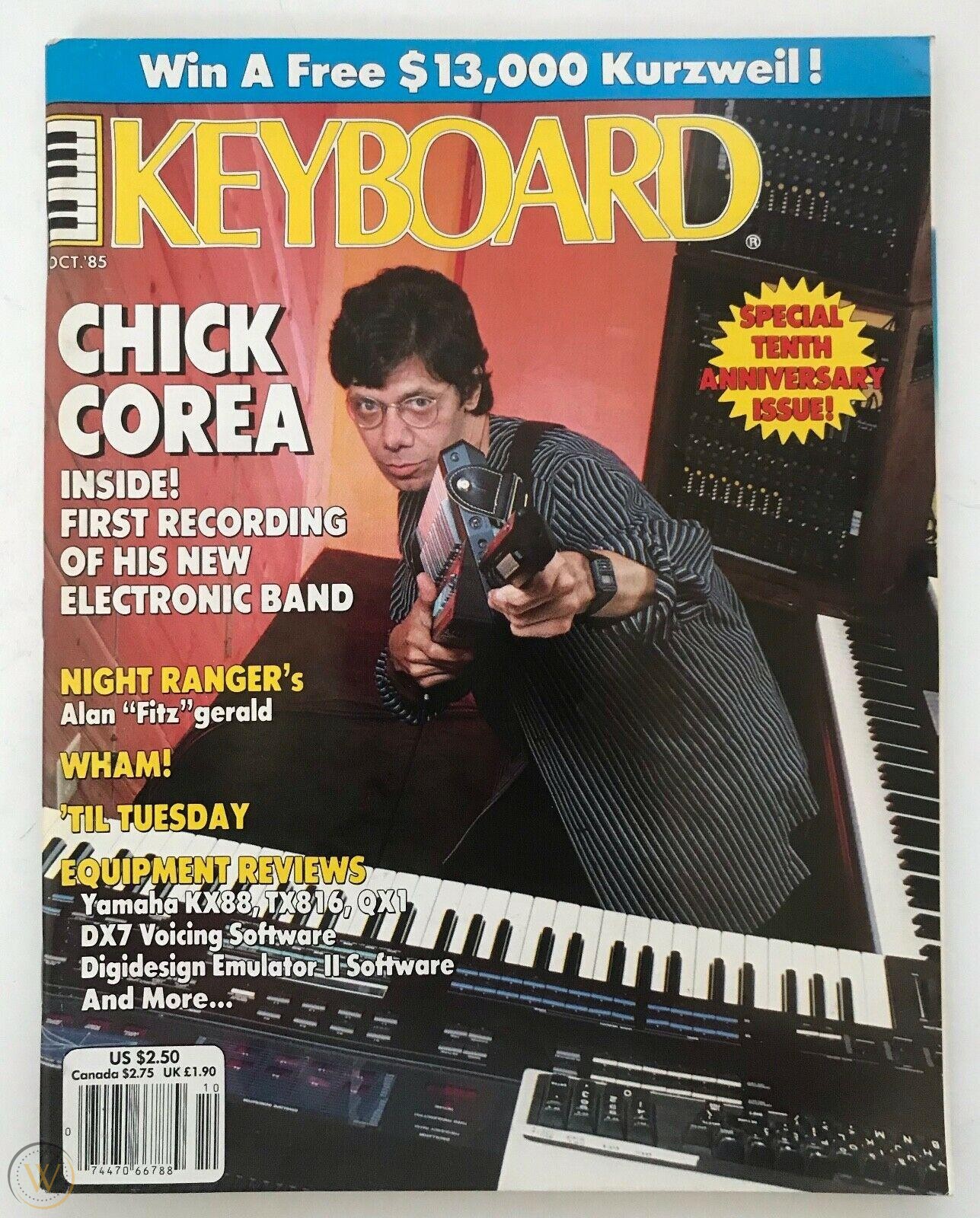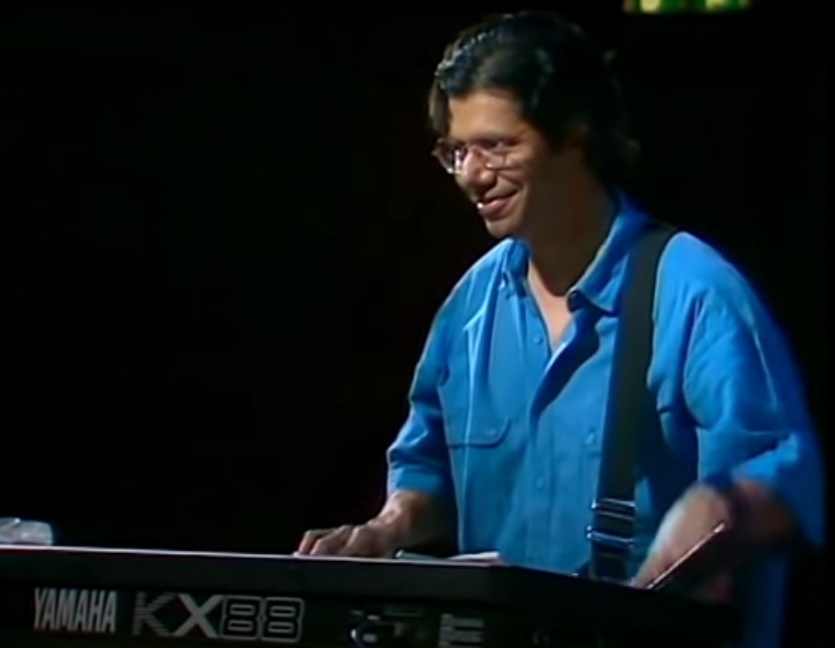 (left) Chick Corea pictured on the front of Keyboard magazine with a Yamaha KX5 keytar controller and other X Series products

(right)Chick Corea onstage playing a KX88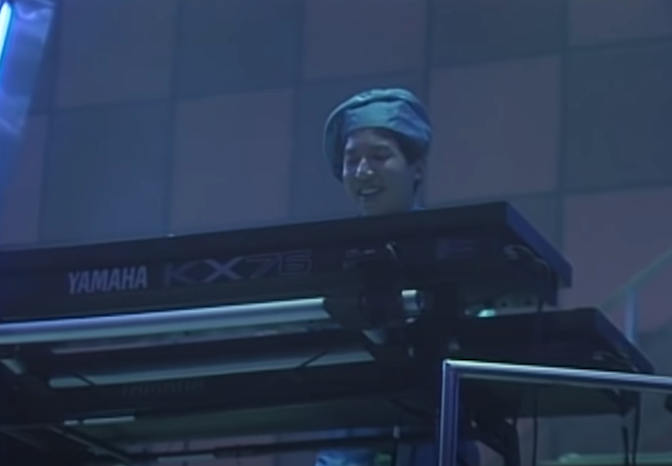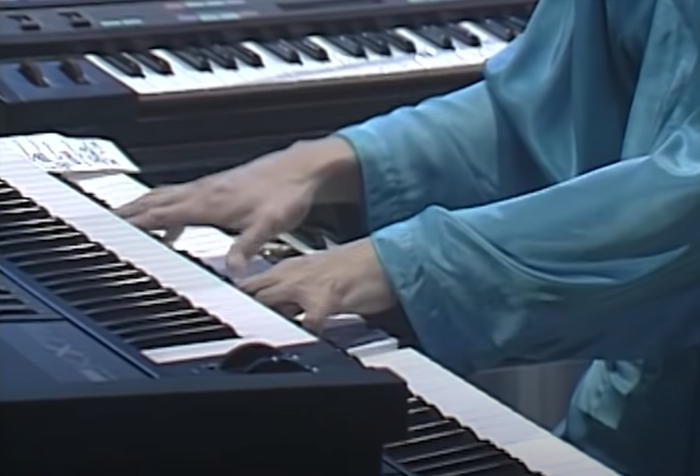 Minoru Mukaiya (keyboardist of Casiopea) playing a KX88 with a KX76 stacked above it (from Casiopea: PERFECT LIVE)