This is a lovely Rykodisc reissue of both We're Only In It for the Money and Lumpy Gravy on a single CD. This CD is unique in the fact that it contains the 1984 remix of Money with drum overdubs by Chad Wackerman and bass overdubs by Scott Thunes. This remix was included in the first Old Masters boxset in place of the original mix, and is notorious for being a divisive revision. The version of Lumpy Gravy contained on the CD is unaltered (there was a similar 1984 remix of Lumpy Gravy that was intended to be included in the Old Masters boxset [and really should have been included on this CD], but was left out for unclear reasons). The Lumpy Gravy '84 remix was later included on the posthumous release entitled The Lumpy Money Project/Object.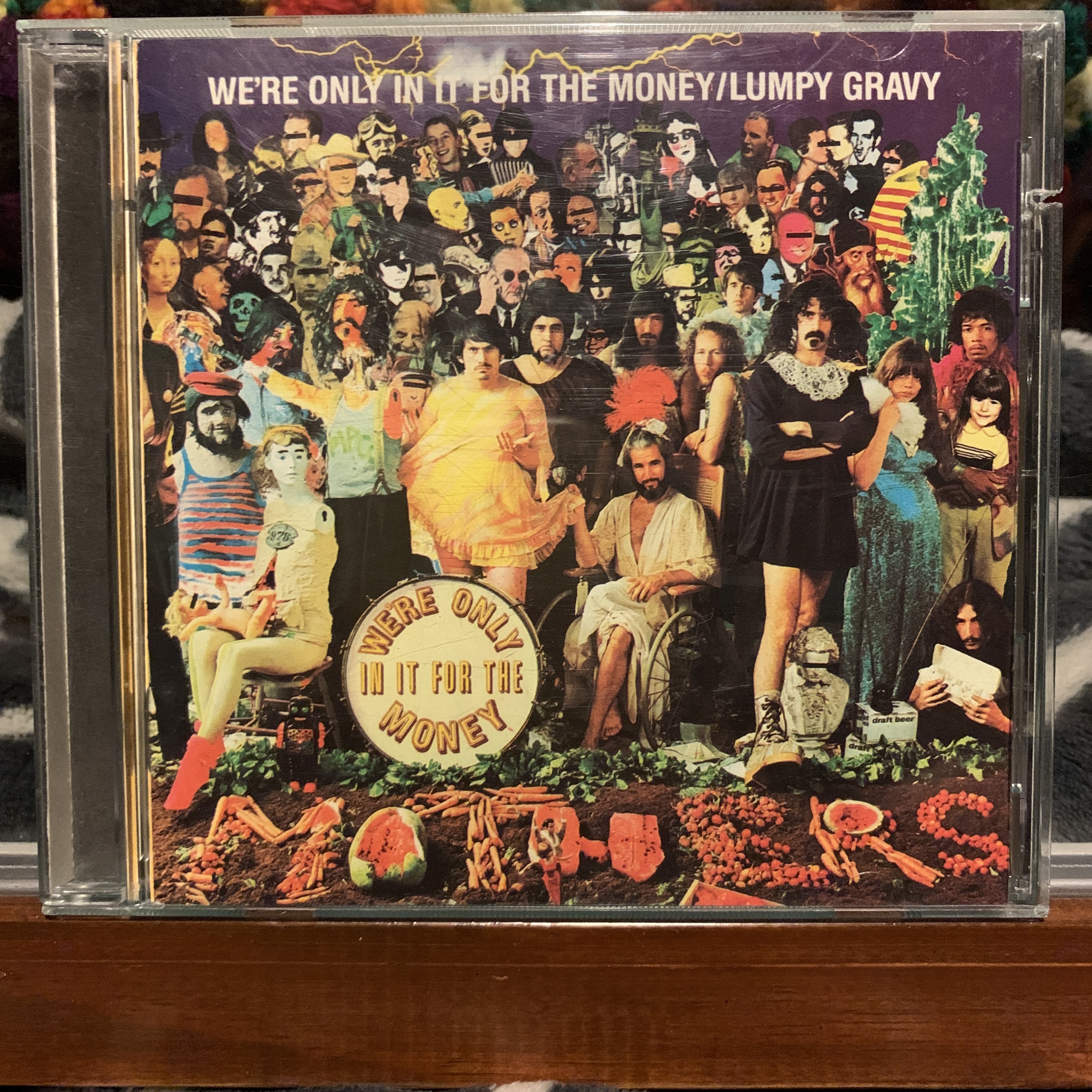 We're Only In It For The Money is one of my favorite albums of all time. It delivers a brutal dissection of late 60's America, poking fun at hippie culture, white America, and mechanical masturbation (otherwise known as acts of government). This delicious satire is presented upon a foundation of colorful compositions that still remain as some of the greatest Zappa ever recorded.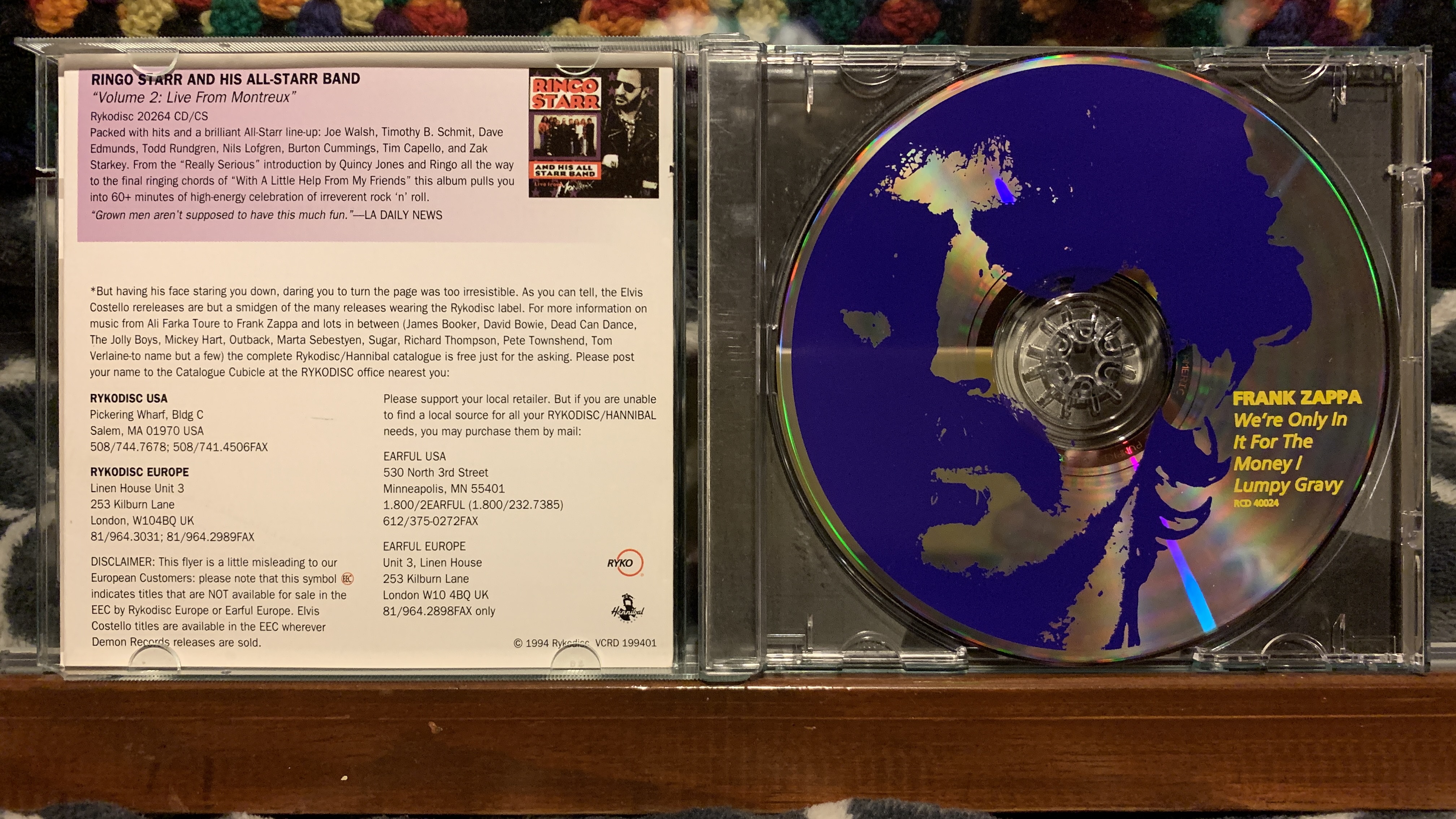 The insert seen in the photo above is a fold-out catalog entitled "THIS IS NOT THE ELVIS COSTELLO CATALOGUE" containing multiple selections from Elvis Costello as well as a few other acts such as Richard Thompson, The Soft Boys, and Ringo Starr and his All-Starr Band. It also contains a Rykodisc mailing list sign-up form with a questionnaire on the back (Where did you buy this disc? What's your age? Did you hear about it on the radio? Did a friend reccomend it to you? et cetera...)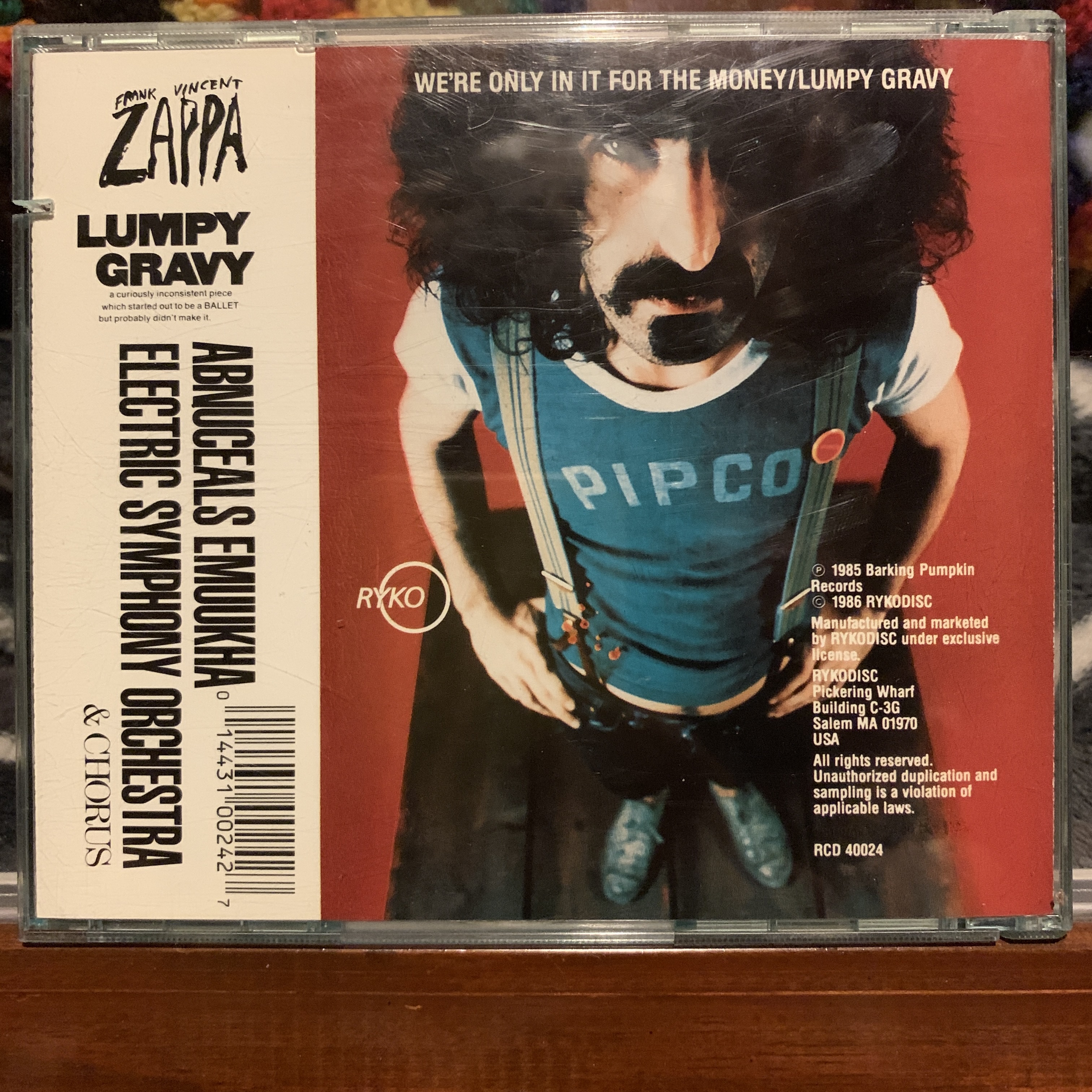 Eagle eyed webtrekkers may have noticed the man-made notch on the side of the jewel case; the seasoned music collector likewise may have witnessed similar injuries inflicted upon secondhand albums. Legend has it that this type of laceration indicates that the album may have been returned to the manufacturer at some point as unsold stock. It could also indicate that it was a promo copy sent to a radio station.